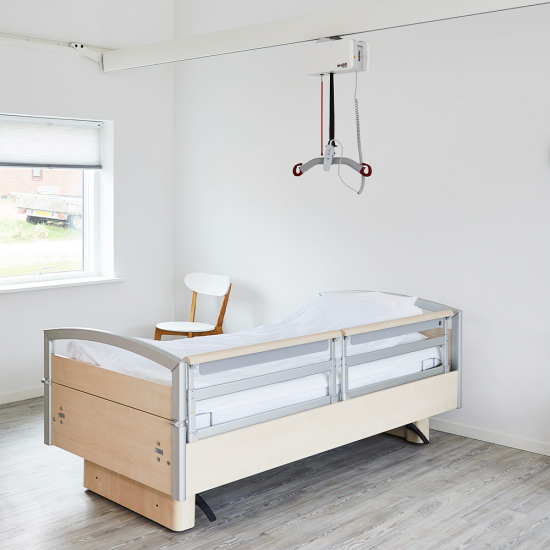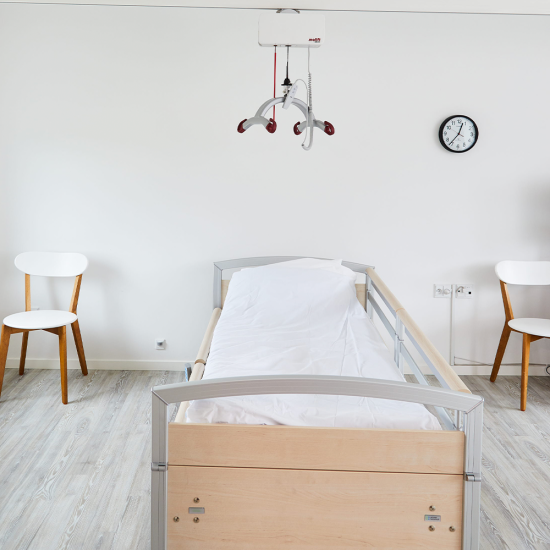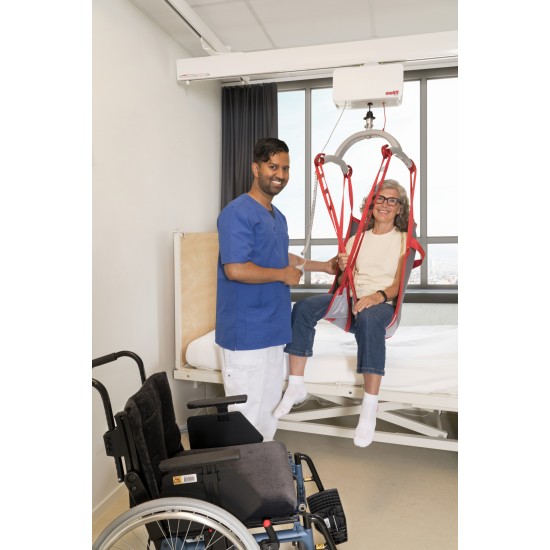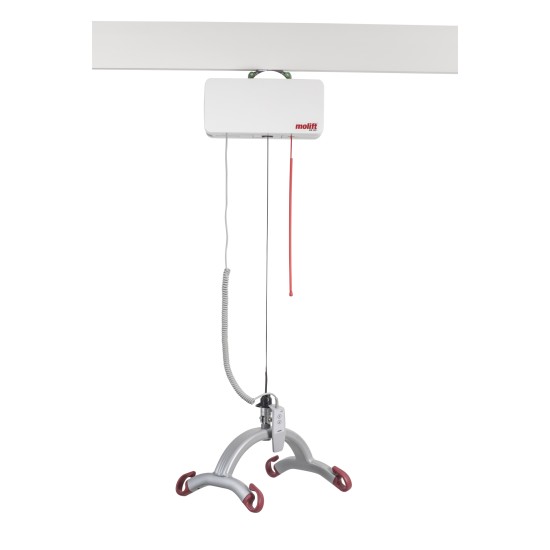 Stock:

In Stock

Model:

26201

SKU:

26201

JAN:

1254
Molift
Molift Air 200 (Lithium Battery)
Description
Introducing the Molift Air 200 Ceiling Hoist: A Compact Yet Powerful Solution
The Molift Air 200 is the latest addition to the renowned Molift Air family. Despite its compact size, it doesn't compromise on functionality, making it an exceptional choice for patient hoisting. With a substantial Safe Working Load (SWL) of 205kg and a lightweight design, the Molift Air 200 offers versatility and reliability.
A Flexible Ceiling Hoist:

Just like its Molift Air counterparts, the Molift Air 200 is compatible with both Fixed Track ceiling solutions and free-standing Portable systems. Its lightweight construction ensures easy installation and transfer, while the quick-release system simplifies the process. The included 2-button handset allows caregivers to control the hoist's lifting functions with ease. Moreover, the Molift Air 200 can be combined with a range of 2-point and 4-point spreader bars available in different sizes to accommodate various patient needs.
Key Facts:

Expected Lifetime:
The Molift Air 200 is designed for long-term use, with an expected lifetime of up to 30,000 lifts over 10 years, ensuring its durability and cost-effectiveness.
Molift Service Software:
The system includes the Molift Service Software, a valuable tool for maintenance and monitoring, providing timely service alerts and service history data.
Emergency Lowering:
The Molift Air 200 is equipped with both mechanical and electrical emergency lowering options, ensuring safety in case of power outages or malfunctions.
Emergency Stop:
The emergency stop feature is easily reachable from the floor using a string, allowing for immediate halting of the system in emergencies. It can also be reset from the floor for efficient handling of emergency situations.


What's Included:

- Molift Air 200 Ceiling Hoist
- Hand Control
- Charger
- Lithium Battery
The Molift Air 200 Ceiling Hoist is not just compact; it's a robust and adaptable solution for patient transfers. Its lightweight design, compatibility with various systems, and comprehensive safety features make it a reliable choice for caregivers and healthcare settings. Elevate your patient transfer experience with the Molift Air 200.
Witness the Molift Air 200 in Action!
:
Specifications

Battery charge time (hours)

6

Material

Aluminium, Plastic

Battery charger

100–240 V AC, 40–60 Hz

Protection class

IPX4

Expected lifetime

30 000 lifts SWL/10 years

Safe working load (SWL) (kg)

205

Height (mm)

195

Service software

Molift Service Tool

Hoisting interval (mm)

3000

Weight (kg)

8,6

Hoisting speed 75 kg (mm/sec)

60

Width (mm)

190

Length (mm)

360