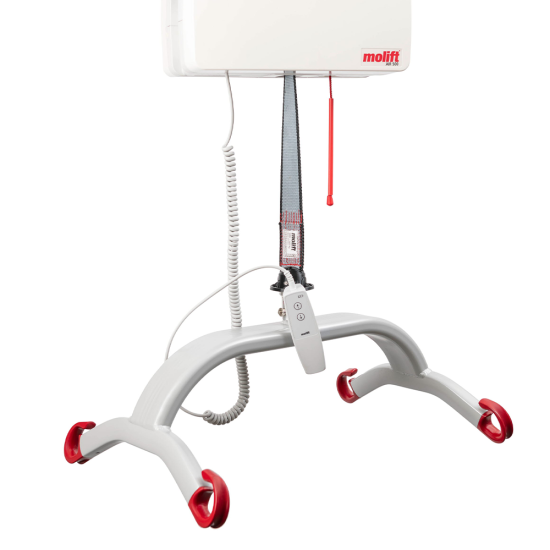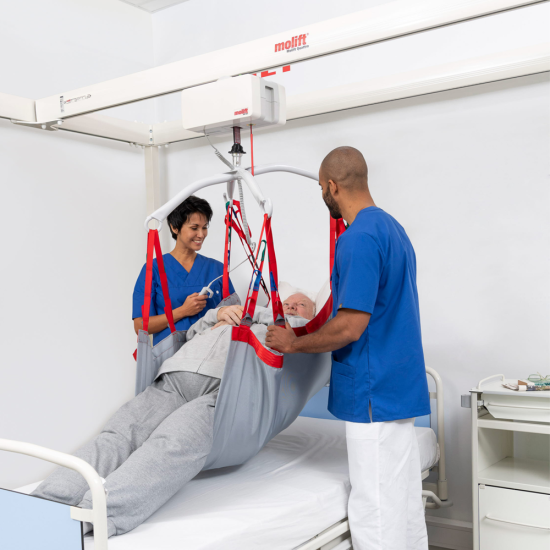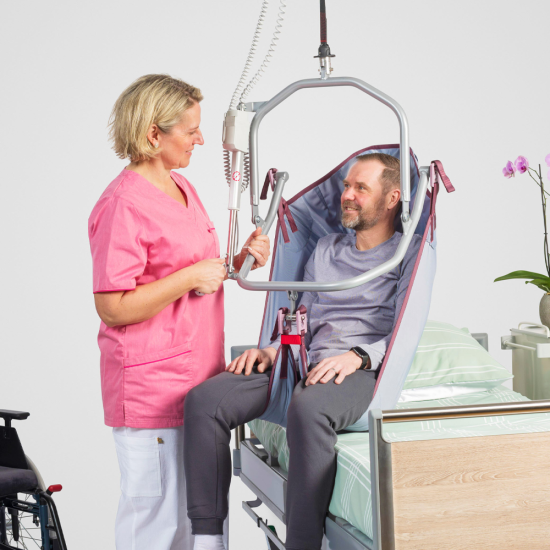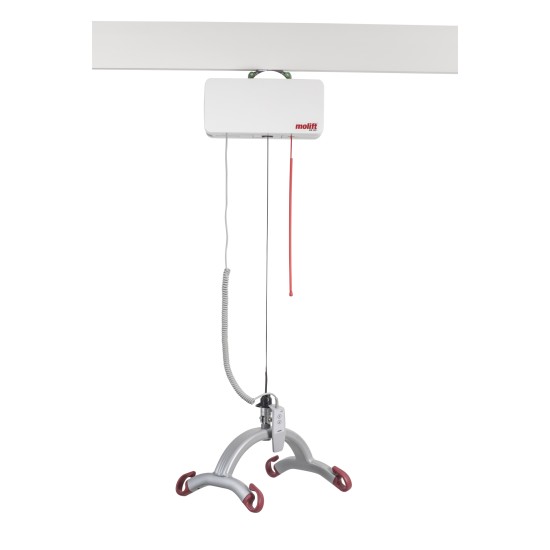 Stock:

In Stock

Model:

26200

SKU:

26200
Molift
Molift Air 200
Description
Molift Air 200 Ceiling Hoist



The Molift Air 200 is the latest addition to the esteemed Molift Air family. While it may be smaller in size compared to its predecessors, it certainly doesn't compromise on functionality. The Molift Air 200 sets a new standard for comfort and safety in hoisting situations. With an impressive Safe Working Load (SWL) of 205kg and a remarkably low total product weight, the Molift Air 200 is the epitome of versatility in ceiling hoisting solutions.
Key Features and Benefits

Optimal Versatility:
The Molift Air 200 is an exceptionally flexible ceiling hoist, offering compatibility with both Fixed Track ceiling solutions and free-standing Portable systems. Whether you have an existing ceiling track or require a standalone solution, this hoist has you covered.
Easy Installation and Transfer:
Thanks to its extra-low weight and quick-release system, the Molift Air 200 is a breeze to install and transfer, providing utmost convenience for caregivers and users alike.
User-Friendly Control: The provided 2-button handset allows for effortless control of the ceiling hoist's lifting function, with intuitive options for both raising and lowering. This ensures smooth and precise operation.

Tailored Patient Support:
The Molift Air 200 can be combined with a range of 2-point and 4-point spreader bars, available in various sizes to suit the patient's specific needs. This adaptability ensures the utmost comfort during transfers.
The Molift Air 200 Ceiling Hoist is more than just a piece of equipment; it's a testament to innovation and practicality in patient care. With its impressive weight capacity, easy setup, and user-friendly controls, it's the ideal solution for healthcare facilities and homes alike. Elevate your hoisting experience with the Molift Air 200.
Facts:
Expected Lifetime: 30 000 lifts SWL/10 Years
Molift Service Software: Included
Emergency Lowering: Mechanical and Electrical
Emergency Stop: Reachable from floor with string - Reset possible from floor
Whats Included:
- Molift Air 200 Ceiling Hoist
- Hand Control
- Charger
- SLA Battery
See the Molift Air 200 In Action!:
Specifications

Battery charge time (hours)

6

Material

Aluminium, Plastic

Battery charger

100–240 V AC, 40–60 Hz

Protection class

IPX4

Expected lifetime

30 000 lifts SWL/10 years

Safe working load (SWL) (kg)

205

Height (mm)

195

Service software

Molift Service Tool

Hoisting interval (mm)

3000

Weight (kg)

8,6

Hoisting speed 75 kg (mm/sec)

60

Width (mm)

190

Length (mm)

360