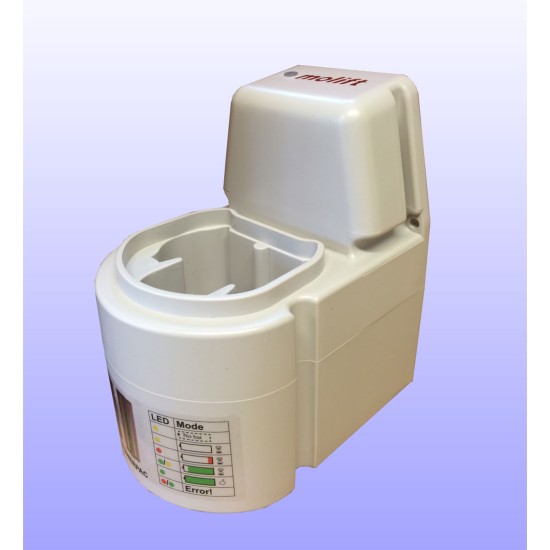 Stock:

In Stock

Model:

N1340100

SKU:

N1340100
Molift
Molift Battery Charger (UK)
Description
Molift Battery Charger (UK)

Molift Battery charger is small, lightweight and easy to use. When the charge is complete, it will keep topped up. It is recommended to run battery flat at least every 2 months and then fully charge to prolong its life.
- Battery Not Included
- Battery Power Cable included
Suitable for the following systems:


- Smart 150 (and previous versions)

- Mover 150
- Mover 180
- Mover 300

- Mover 205

- Partner 255
- QuickRaiser 1

- QuickRasier 2
- QuickRaiser 2 +
Important: If you have the old version of battery which has a black top, you'll need the new version of battery charger as the old metal charger, will not charge the green top batteries. The new charger, however, will charge any existing black top batteries.